Oh happy day, it's Friday! I have a busy weekend planned, but I am looking forward to it. Luckily, the weather is going to be nice, so I am going to take advantage of it! For now, take a peak at the things that have gotten me through this week....
1. Favorite Find
I couldn't help but fall in love with this
Cities 2016 Calendar
at Anthropologie. All of the pictures are so beautiful!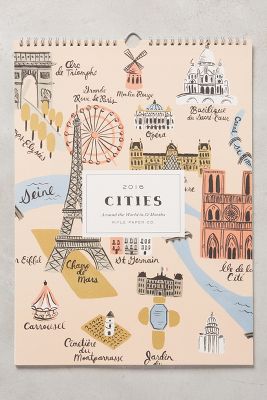 via
2. Favorite Top
This top
from Francescas is my other favorite find from this week. It's so romantic and girly. I love everything about it from the bell sleeves to the little bow in the back!
via
3. Favorite Place
My favorite city in the whole world is Paris. I would love to go there someday....
via
4. Favorite Hairstyle
I love long hair with soft curls. It's so girly!
via
5. Favorite Quote
This can be hard to do sometimes. Stay positive and don't let the negativity get you down. :)
via
Until next time,
Xoxo, Natalie