Oh Friday, how I love you. Once again we have made it through another week. February is one of my most favorite months. Any excuse to wear pink and red, right? Keep on reading to see what lovely things I have been loving this week. Enjoy!
1. Favorite Accessory

Once again I was scrolling through Anthropologie's website and came across
this beauty
. I was expecting it to be super expensive, but surprisingly, it was $60! For Anthropologie, that's a steal. I may or may not have added it to my shopping cart.....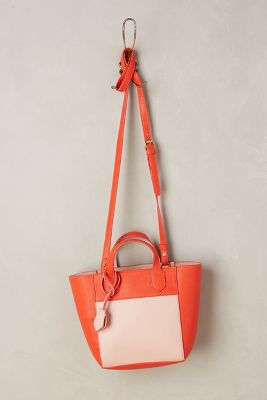 via
2. Favorite Place
Right now I am craving a tropical vacation! Hawaii sounds really nice right now....
via
3. Favorite Outfit
This outfit kind of goes along with the whole tropical vacation thing. The outfit below makes me crave that getaway even more!
via
4. Favorite Sweet Treat
These donuts look so yummy! One of my plans this weekend is to make these delicious donuts.
via
5. Favorite Blogger
Just yesterday I came across Mandy's blog,
A Girl, Obsessed
. I. Love. Her. Blog. So. Much. There are so many great tips for beginning bloggers and even bloggers who have been at it for awhile. I have already learned so many new things thanks to Mandy! Below are a few of my favorite blog posts of hers....
Ten Tips for Flat Lay Photography
via
How to Make Your Blog Posts Stand Out
via
The Quickest Way To Get Your Blog Seen
via
Oh, and before I forget, happy first week of February!
Until next time,
Xoxo, Natalie