Happy Friday loves! I hope you all had a great week. Even though the weather is supposed to be gloomy this weekend, I am looking forward to doing things around the house. The weather was so nice earlier this week, so I'm not too bummed! ;) As always, keep on reading to see everything I have been loving for the week!
1. Favorite Find
Earlier this week when I did a little online shopping and came across
this
dress. I am in love with it! I love light, flowy maxi dresses during the warmer months. Also, it has polka dots on it! If you have been reading this blog of mine for awhile, then I'm sure you know I love polka dots. Oh, and in case you missed it, earlier this week I rounded up a few
Easter dresses under $50
.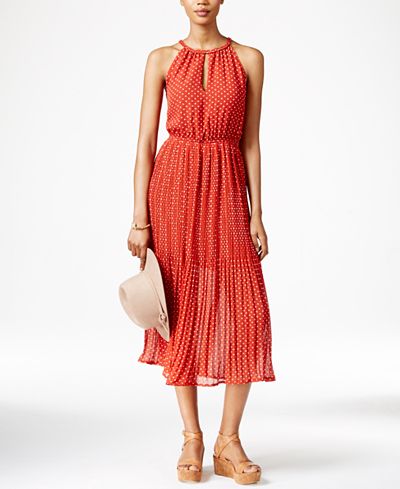 via
2. Favorite Cutie
If this picture doesn't bring a smile to your face, then I don't know what will! Look at that face! Does it get any cuter!?
via
3. Favorite Picture
I would love a picture like this with one of my best friends!
via
4. Favorite Outfit
I love the pop of color in this outfit! It's fun, bright, fresh and perfect for spring! Oh, and I love the peplum top.
via
5. Favorite Room
In my future home, I would love to have a room just for books! I love to read, so it just makes sense. ;) I love how bright and airy this room looks!
via
I hope you all have a lovely weekend!
Until next time,
Xoxo, Natalie